NotebookPartner.hu
»
ASUS Netbook Asus
»
ASUS EPC1215PBLK049M Netbook Asus
»
ASUS 1215P-BLK049M EEE-PC 12/N550/320GB/2GB W7PREM fekete ASUS netbook mini notebook EPC1215PBLK049M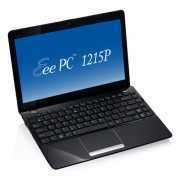 ASUS 1215P-BLK049M EEE-PC 12/N550/320GB/2GB W7PREM fekete ASUS netbook mini notebook
Glare 12.1" WXGA(1366x768)
ATOM N550 1.5G
W7P
WiFi 802.11n
2G
DDR3
320GB HDD
0.3 Mega Pixel Video camera
up to 7 hrs (6 cells 4400mAh 47W/h)
10/100 Mbps Ethernet
Hi-Definition audio CODEC
Built-in stereo speaker
Built-in microphone
3x USB 2.0 1x VGA 1x SD/MMC card reader(SDHC) 1x Audio in 1x Audio out
ASUS EPC1215PBLK049M Netbook Asus
Kínálatunkban 2012.01.16 szerepelt utoljára
Glare 12.1" WXGA(1366x768), ATOM N550 1.5G, W7P, WiFi 802.11n, 2G, DDR3, 320GB HDD, 0.3 Mega Pixel Video camera, up to 7 hrs (6 cells 4400mAh 47W/h), 10/100 Mbps Ethernet, Hi-Definition audio CODEC, Built-in stereo speaker, Built-in microphone, 3x USB 2.0 1x VGA 1x SD/MMC card reader(SDHC) 1x Audio in 1x Audio out
Alapvetően üzleti célokra tervezték, egy könnyedén szállítható, gyors és megbízható kis eszköz. Otthoni célokra is tökéletesen megfelel, noha játékokat biztosan nem tudunk rajta futtatni. 3 darab USB porttal látták el, valamint egy VGA kimenettel is. Webkamerája 0.3 megapixeles. Ha már a netnél járunk, mindenképpen meg kell említetnünk, hogy 802.11b/g/n Wi-Fi is van benne, amellyel könnyedén rácsatlakozhatunk a hálózatra.
Asus EEE-PC 1215P netbook gyártói weboldal
Asus EEE-PC 1215P netbook
Műszaki adatok
Display
12.1" LED Backlight WXGA screen (1366x768)
CPU and Chipset
Intel and reg; Atom and trade; N550 (Dual Core; 1.5GHz)
Memory
DDR 1GB/ 2GB , 2 x SO-DIMM socket Max.: 2GB (1GB x 2)
Wireless Data Network
Integrated 802.11b/g/n@2.4GHz
Bluetooth
3.0 + HS (Optional)
Storage
250GB / 320GB HDD + 500GB ASUS WebStorage(1)
Camera
0.3M Pixel
Audio
Hi-Definition Audio CODEC
Stereo Speaker
High Quality Mic.
Input / Output
1 x VGA Connector
3 x USB 2.0 ports
1 x LAN RJ-45
2 x Audio Jack (Head Phone / Mic-in)
Card Reader: MMC/ SD(SDHC,SDXC)
Battery
6 cells Li-ion Battery Pack, ˙8hrs
Dimensions
296(W)x203(D)x23~37(H) mm
Weight
1.45Kg (w/ 6cell battery)
Custom Search